releases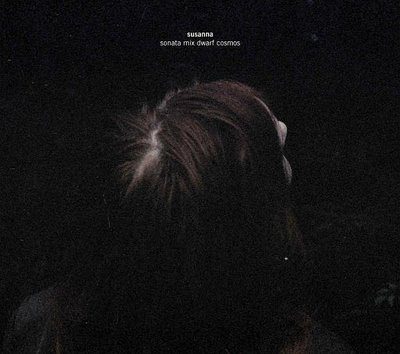 Track list
01 Intruder (Susanna)
02 Born in the Desert (Susanna)
03 Hangout (Susanna)
04 People Living (Susanna /David Wallumrød)
05 Stay (Susanna)
06 For You (Susanna)
07 Better Days (Susanna /Øystein Greni)
08 Traveling (Susanna)
09 Demon Dance (Susanna)
10 Home Recording (Susanna)
11 We Offer (Susanna)
12 Lily (Susanna)
Sonata Mix Dwarf Cosmos – Susanna
SusannaSonata SONATA005 2007
For her first album as Susanna she has written the 12 highly personal songs that make up this beautiful and quite extraordinary album. In these fast and restless times of instant entertainment and shortways to possible success, it´s a rare treat to witness a young and genuinely talented singer and writer that operates to such a degree outside trends and fashions. We are delighted with this lovely addition to the catalogue, a work of uncompromising dedication inviting us to reflect and to listen.
Susanna plays piano and guitar, guests include her brother Christian Wallumrød (piano), Magical Orchestra partner Morten Qvenild (piano, synth), Big Bang leader Øystein Greni (guitar), Ola Fløttum (guitar) from The White Birch, Pål Hausken (drums) from In The Country, Helge Sten (guitar, mellotron), Ingebrigt Håker Flaten (bass), Barbara Buchholz (theremin) and Giovanna Pessi (harp).
The album is produced by Deathprod.
Rune Grammofon released the album originally, and it is still available on CD:
http://bit.ly/2zSEio7