releases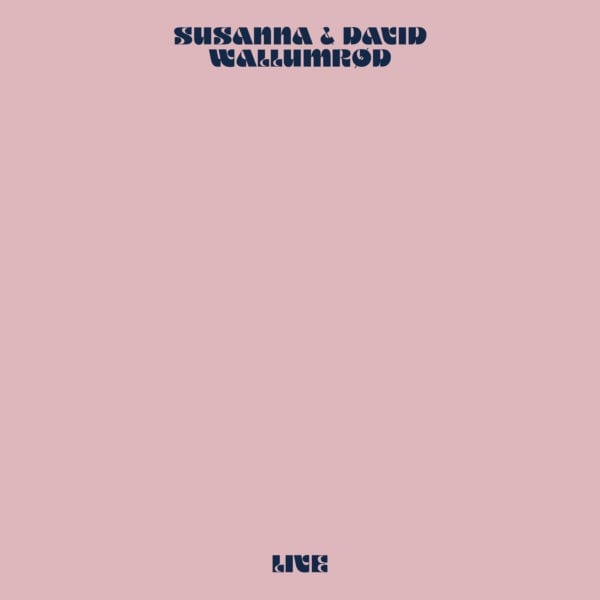 Track list
1. Chelsea Hotel #2 (Leonard Cohen)
2. This Flight Tonight (Joni Mitchell)
3. Gin Soaked Boy (Tom Waits)
4. Wrecking Ball (Neil Young)
5. All My Tears (Julie Miller)
6. Underground (Tom Waits)
7. For No One (Lennon-McCartney)
8. Johnsburg, Illinois (Tom Waits)
LIVE – Susanna & David Wallumrød (CD/VINYL/DIGITAL)
SusannaSonata SONATA065/CD065/LP065 2021
RELEASED 13th of AUGUST 2021 
"…som et møte mellom syndig nattklubb og stearinlysfylt steinkirke." Audun Vinger i DN om albumet LIVE
"…et album med uendelig rekkevidde og intensitet."  Mode Steinkjer i Dagsavisen Terningkast 5
"…album som roper "mer, mer". " Robert Hoftun Gjestad i Aftenposten Terningkast 5
"Inderlig og vakkert" Terningkast 5 Nettavisen Tor Hammerø
Susanna is now releasing a live album of covers with a unique history. Recorded in Oslo and Asker in 2019 and 2020 right before the pandemic hit, Live by Susanna and David Wallumrød is a collaboration by the Norwegian and her cousin David, also a prolific musician, whose seeds were unknowingly sown over 20 years ago. 
VINYL: 180 gr black with printed innersleeve
CD: Digipack
——————–
Susanna – vocals
David Wallumrød – Fender Rhodes, Clavinet, Arp synth, Minimoog bass, vocals
Recorded live at Blå in Oslo and Asker Kulturhus 2019 /2020 by Ingar Hunskaar
Mixed by Ingar Hunskaar
Mastered by Helge Sten at AUDIO VIRUS LAB, Oslo
Photos by Anne Valeur
Cover design by Rune Mortensen
Please be aware of the corona-situation and how it effects shipping around the world, There may be delays. The shipping of the products will happen in the week of the release.