releases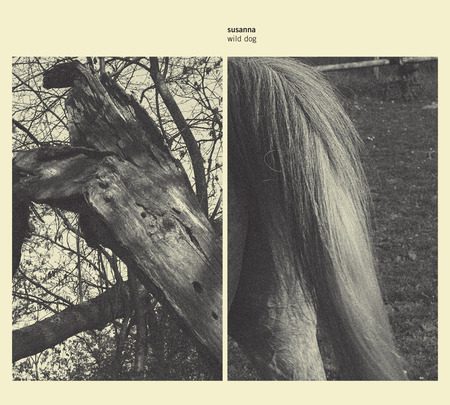 Track list
01 Imagine (Susanna K. Wallumrød)
02 Freeze (Susanna K. Wallumrød)
03 Rolling On Rolling Stone (Susanna K. Wallumrød)
04 Oh, I Am Stuck (Susanna K. Wallumrød)
05 Starving Soul (Susanna K. Wallumrød)
06 Invitation (Susanna K. Wallumrød)
07 Wild Horse Wild Dog (Susanna K. Wallumrød)
08 There Is Nothing Funny About This (Susanna K. Wallumrød)
09 Her Eyes (Susanna K. Wallumrød)
10 Lonely Heart (Susanna K. Wallumrød)
Wild Dog LP – Susanna
SONATALP004 2012
SusannaSonata releases the first physical item, "Wild Dog" as vinyl. Release date 20th of April in Norway.
The vinyl is cut by Paul Gold at Salt Mastering in Brooklyn, the cover is made by Kim Hiorthøy and it is printed at Pallas in Germany. This is a quality product sounding wonderful.
"Wild Dog" is Susanna´s eight album, including three with Susanna and the Magical Orchestra, her "Norwegian" album "Jeg Vil Hjem Til Menneskene" and the recent ECM album with Giovanna Pessi.