releases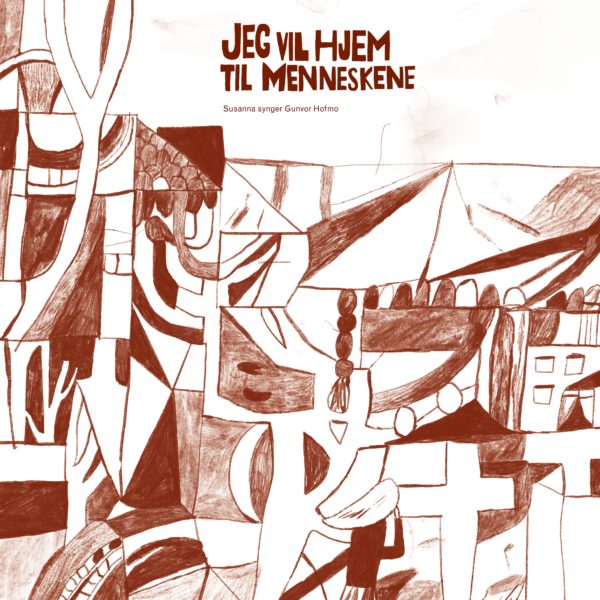 Track list
01 Ensomhet II (G.Hofmo/S.K.Wallumrød)
02 Døden er ikke til! (G.Hofmo/S.K.Wallumrød)
03 Er jeg? (G.Hofmo/S.K.Wallumrød)
04 Til stillheten (G.Hofmo/S.K.Wallumrød)
05 Kjenner du ditt hjerte (G.Hofmo/S.K.Wallumrød)
06 Nattens veier (G.Hofmo/S.K.Wallumrød)
07 I en mørk natt (G.Hofmo/S.K.Wallumrød)
08 Det skjer (G.Hofmo/S.K.Wallumrød)
09 Rop ikke etter ilden (G.Hofmo/S.K.Wallumrød)
10 Hva fanger natten (G.Hofmo/S.K.Wallumrød)
11 Jeg vil hjem (G.Hofmo/S.K.Wallumrød)
12 Vinterkveld (G.Hofmo/S.K.Wallumrød)
13 Skogene vil komme (G.Hofmo/S.K.Wallumrød)
Jeg vil hjem til menneskene – Susanna synger Gunvor Hofmo
SusannaSonata SONATA070 (Grappa Musikkforlag 2011)
Due to a conflict with the original record label Grappa Musikkforlag regarding yearly sales numbers, Susanna's album from 2011 "Jeg vil hjem til menneskene" Susanna Wallumrød synger Gunvor Hofmo was destructed and removed from all digital platforms in 2018. Against Susanna's will, this album was not available for several years. She went public with the conflict in 2021 while she also released the demos for the album. 
It is with great pleasure we announce that the master rights is bought and now controlled by SusannaSonata. We release the album digitally October 7th, and there will also for the first time be a vinyl edition of the album. 
LP: 180 gr black vinyl with cover design by Kim Hiorthøy and lyrics printed on the inner sleeve. Different track order than the digital album. Price 399 NOK (including VAT in Norway)
In March 2011 Susanna released a new album called Susanna Wallumrød "Jeg vil hjem til menneskene", on the label Grappa Musikkforlag. Susanna has written music to poems by the Norwegian poet Gunvor Hofmo's beautiful dark lyrics, and recorded it with a top notch band. In english the album is called "I want to go home to the humans", and it is the same title as Gunvor Hofmo's debut-release from 1946.
The musicians playing on the album is Ståle Storløkken (keys), Erland Dahlen (drums/percussion), Jo Berger Myhre (bass) and Hans Magnus Ryan (guitar), and it is produced by Helge Sten. The album received great reviews, and the band has been playing concerts with the material throughout the spring and early summer. They will play at Canal Street festival in Arendal (N) on the 28th of July, and do a tour again in September.