releases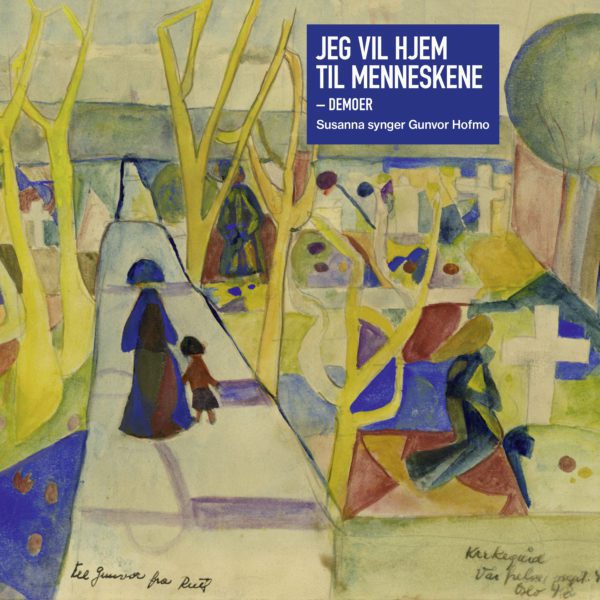 Track list
1. Ensomhet II
2. Døden er ikke til!
3. Er jeg?
4. Til stillheten
5. Kjenner du ditt hjerte
6. Nattens veier
7. I en mørk natt
8. Det skjer
9. Rop ikke etter ilden
10. Hva fanger natten
11. Jeg vil hjem til menneskene
12. Vinterkveld
13. Skogene vil komme
14. Det er ingen hverdag mer – bonus
15. Forventning – bonus
Jeg vil hjem til menneskene demoer- Susanna (CD/DIGITAL)
SusannaSonata SONATA064/CD064 2021
RELEASED ON 18th of NOVEMBER
"…en av årets mest uvanlige plateutgivelser, og samtidig en av de mest kjærkomne" Terningkast 5 Dagsavisen
Due to a conflict with the original record label Grappa Musikkforlag regarding yearly sales numbers, Susanna's album from 2011 "Jeg vil hjem til menneskene" Susanna Wallumrød synger Gunvor Hofmo was destructed and removed from all digital platforms in 2018. Against Susanna's will, this album is no longer available. While she hopes the record will be made available again, and that she also will receive the statements she is in title to, she now releases the demoes recorded in 2009. Recorded in the living room at Bygdøy where she lived at that time, and at the rehearsal space in Teglverksgata together with Ståle Storløkken (Døden er ikke til!)- this is an ultimate intimate setting for the powerful poetry of Gunvor Hofmo, performed by Susanna solo on piano, Rhodes and vocals. 
Susanna has also recorded two bonus tracks, Det er ingen hverdag mer and Forventning, in her studio this fall, for this demos album. We hope you will support an independent artist and label. 
CD: Digipack with booklet, liner notes by Jan Erik Vold and art by Ruth Maier
——————–
Susanna – vocals, piano and Rhodes
Ståle Storløkken – piano on Døden er ikke til!
Recorded at Susanna's living room where she lived in 2009 and at her rehearsal space in Teglverksgata
The bonus tracks is recorded at Sonata Studios in the fall of 2021
Mastered by Helge Sten at AUDIO VIRUS LAB, Oslo
Art by Ruth Maier from the HL-senter archives
Cover design by Rune Mortensen
Please be aware of the corona-situation and how it effects shipping around the world, There may be delays. The shipping of the products will happen in the week of the release.